Every day it becomes more and more apparent that our climate is changing and that we need to reevaluate and reprioritize how we live. One of our biggest impacts and opportunities comes with the choices we make in our homes. The way we build, renovate, clean and live in our homes directly influences not only our health but the health of the planet.
At Zip Code East Bay, we consistently strive to be eco-conscious in all aspects of our work and lives. As a Certified Green Business and the first real estate brokerage in California to be certified as a B Corp, we hold ourselves to rigorous standards of social and environmental performance, accountability, and transparency.
However, we believe we can do more, as a society, as a business and as individuals. We feel that accessible, actionable solutions for creating cleaner, safer, greener homes, are the first step in making positive, lasting change. We consider it our duty to create a roadmap for healthier, more sustainable homes. That's why we've created Zip Code ECO.
Zip Code ECO is modeled after green building certification programs with the ultimate goal of making every single home we sell greener and thus making a measurable environmental impact with each transaction.
What does this mean in practice?
As we bring a home to market, we look at it through several different filters:
Occupant Health: Are we making the greenest material decisions for future owner(s)? Occupant health decisions may include: the use of low VOC paints, natural or low footprint materials during renovations and overall healthier indoor living choices.

Environmental Health: Are we making the most sustainable material decisions for the planet? Environmental health decisions may include: sustainable materials, green cleaning and hauling, drought resistant landscaping and green pest removal.

Sustainability: Are we choosing products or household systems that reduce carbon emissions and water usage, increase energy efficiency and aid in waste conservation? Sustainability decisions may include: solar panels, rainwater/greywater systems, energy efficient appliances and composting.

Community Impact: Are we making individual choices that benefit the greater good? Community decisions may include: adding an ecological feature to the home such as a butterfly garden or wildlife habitat certification, adding a community feature such as a Little Free Library and upholding our responsibility to pay Shuumi land taxes.
Although each home is unique and requires a customized process to make it a Zip Code ECO listing, our intention is to leave each home greener than we found it. With this in mind, our team has created an eco-home checklist to help guide clients on this journey.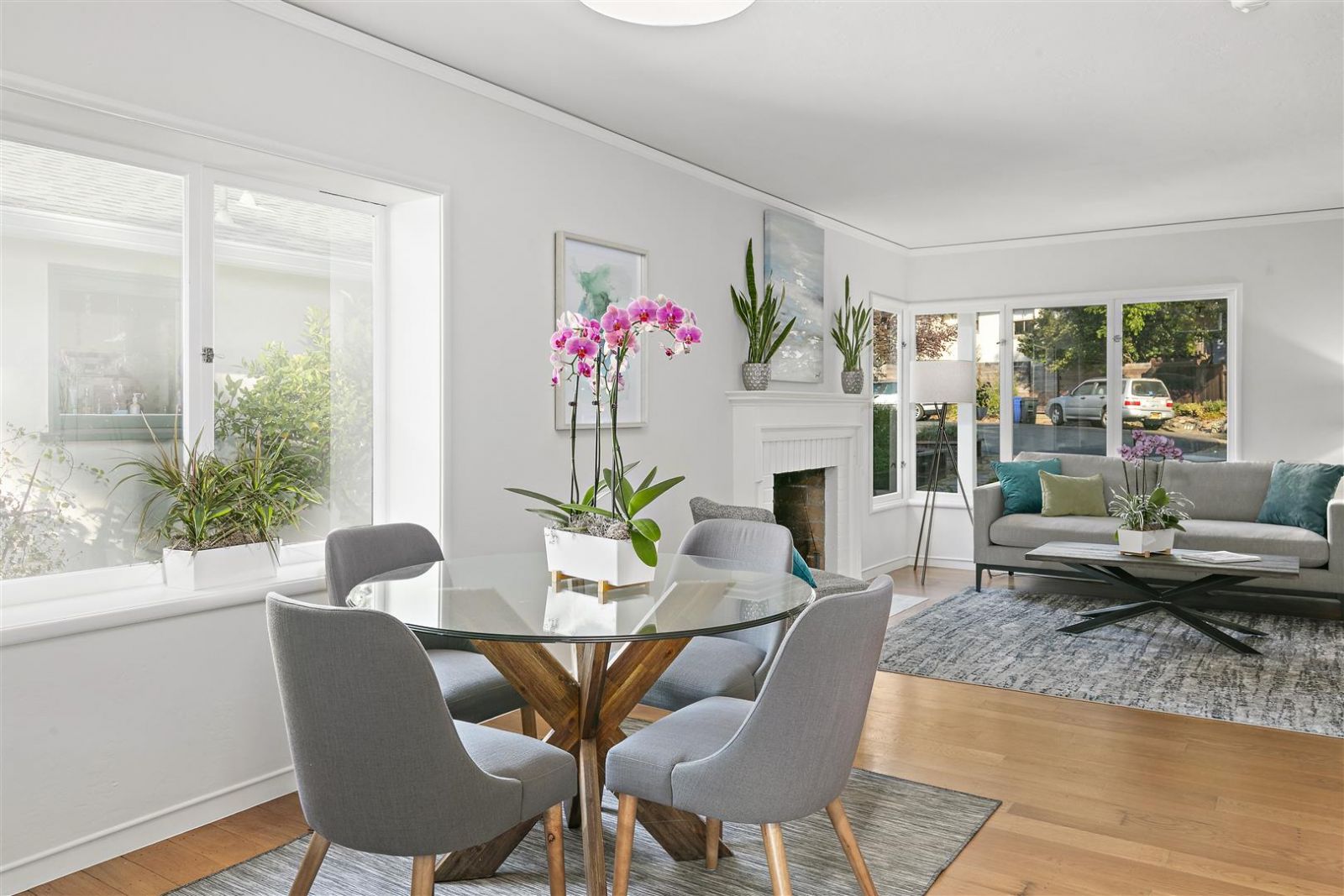 How does this benefit sellers and buyers?
Leaving a smaller carbon footprint is the ultimate goal, although creating greener, more sustainable homes also has positive benefits for both sellers and buyers.
SELLER BENEFITS:
Increased demand:​

70% of single family builders and 64% of remodelers believe that customers are willing to pay more for a green home
84% of new homes feature green technology and efficient amenities
72% of buyers desire water efficient features
Nearly 40% of Millennials say they want an environmentally friendly home
Buyers seeking to upscale (55%) and those seeking to downsize (63%) are likely to pay a premium for a green home


Homes sell faster:

22% of agents said that a high-performance home sold for between 1-10% more compared to other similar homes. High performance homes are defined as homes with improvements that can increase indoor comfort, health, operational efficiency and durability
80% of all home buyers are positively influenced by energy-efficient strategies, including ENERGY STAR appliances, high efficiency windows and above-code insulation

BUYER BENEFITS:
Better health

Studies show that Americans spend 90% of their time inside and that indoor air is 3-5x more polluted than outdoor air. Asthma rates are up 40% since the 1940s and two hundred eighty seven chemicals were found in the umbilical cord blood of newborns! By using greener, more sustainable materials, paints and resources, we reduce exposure to conventional building materials that have been known to cause cancer, obesity, infertility and preterm birth


Reduced carbon and/or water footprint

Over their lifetimes, Energy Star products can reduce greenhouse gas emissions by about 130,000 pounds
3% of the nation's energy is used to pump and treat water, reducing water consumption with more efficient features such as low flow toilets and shower heads can help conserve energy that reduces greenhouse gas pollution
Rainwater collection systems can cost as little as $50 to install. During a rainshower of just ¼" precipitation, they can potentially harvest over 225 gallons of water
Composting wasted food and other organics significantly reduces methane emissions, eliminates the need for chemical fertilizers, promotes higher yields of agricultural crops and can help aid reforestation, wetlands restoration, and habitat revitalization efforts


Increased value/cost savings over time:

Energy savings for eco-friendly homes can range from 57% to 74% annually due to increased envelope insulation, air sealing and air source heat pumps
The typical household spends $2,000 a year on energy bills. Energy Star appliances can save 30% or about $575 on your energy bills, while avoiding more than 5,500 pounds of greenhouse gas emissions per year
Solar panels can save $27,000 over 20 years


Increased demand and value when looking to resell

According to the REALTORS® and Sustainability 2019 Report, 59% of clients were at least somewhat interested in sustainability and the majority of agents and brokers said that energy efficiency promotion in listings was valuable. We believe this trend will only continue in the coming years as current buyers become sellers
The scale of our eco-listings extends far beyond the initial sale of the home. Our greater goal is to create collective community awareness of how our actions affect the planet. In the coming years, with climate change and fire dangers increasing, it is our hope that these eco-listings are simply a springboard for larger eco-consciousness, as we aim to leave our planet better than we found it.
For more information about Zip Code ECO and our greener listing process, please send us an email at hello@zipcodeeastbay.com or give us a call at 510.323.3669.
Sources:
National Association of Home Builders 2020 Green Homes Smart Market Brief
REALTORS® and Sustainability 2019 Report
U.S. Energy Information Administration